Application.
Datsun 1200 Ute (7510 - 9403)
*Available fit to the ALL Sunny Truck series.

Include.
x1 Rear Brake Hoses.(400mm.)

Brand New! Nissan Genuine.
Nissan genuine brake hoses are the superior parts suitable for the standard of each country(1/8 SAE J1401).
Change it immediately, When hoses which cracked are dangerous.
*Those hose could use as replacement hose for frear brake system for B120 of Sunny Truck series.

Size(Approx):
Front hose length:400mm.
*Both similar hose.
Thread size:
Male/Fmale: M10-P1.0.
Converter mm-inch.

Compatibility OEM Number:
46201-89940
46201-U6900
46211-79940
46211-0M840
46211-0M85A

*Up side: Nissan Genuie: 46211-0M85A.
*Lower: This hose.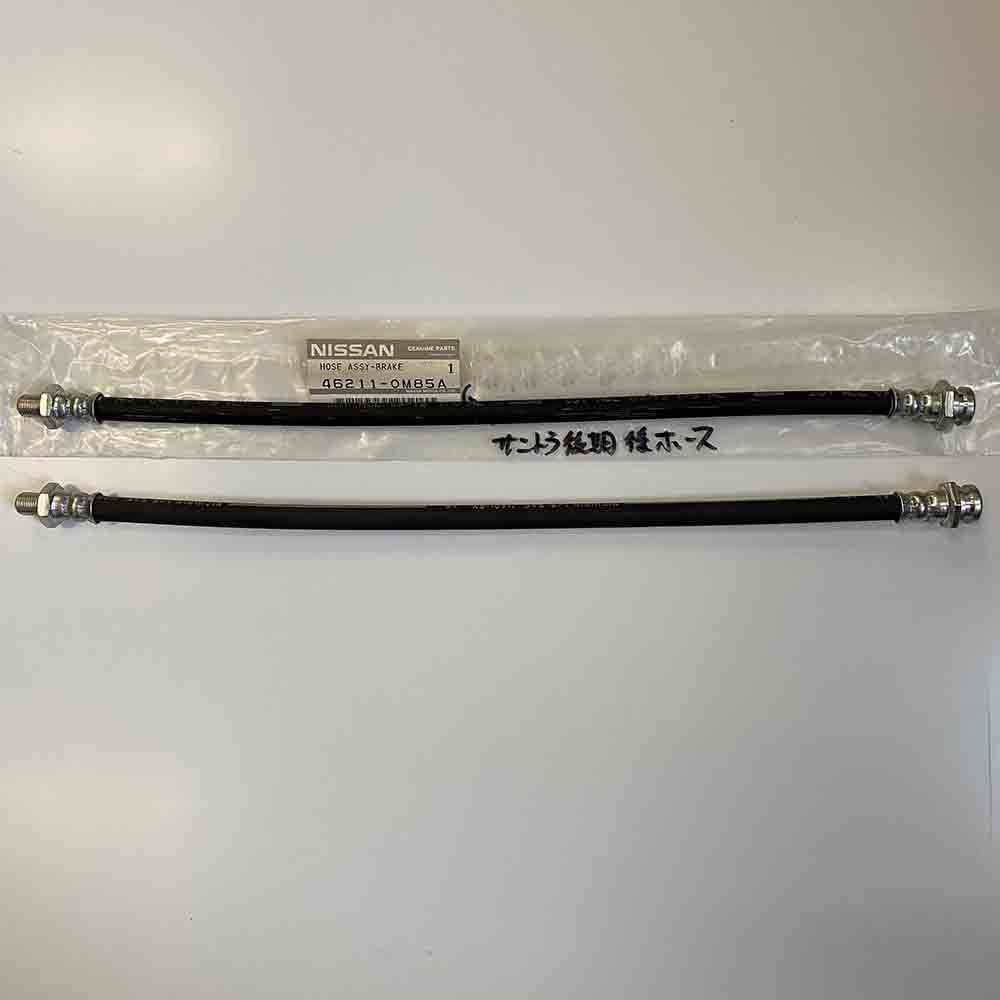 *Place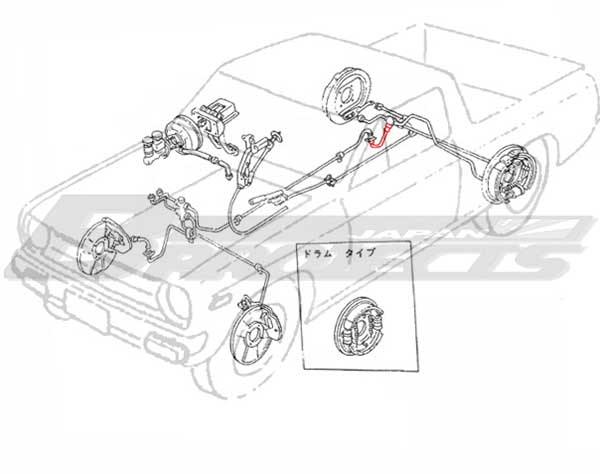 Brand:
Nissan Genuine Parts (https://www.nissan.co.jp/RECRUIT/BUHAN/ABOUT/)