Application.
Datsun 1200 Ute (7510 - 9403)
*Available fit to the ALL Sunny Truck series.

Include.
x1 Rear Brake Hoses.(400mm.)

Brand New! MIYACO HYDRAULIC BRAKE MFG.CO.,LTD.
Change it immediately, When hoses which cracked are dangerous.
*Those hose could use as replacement hose for Rear brake system for B120 of Sunny Truck series.

Size(Approx):
Front hose length:400mm.
*Both similar hose.
Thread size:
Male/Fmale: M10-P1.0.
Converter mm-inch.

Compatibility OEM Number:
46201-89940
46201-U6900
46211-79940
46211-0M840
46211-0M85A

*Refer.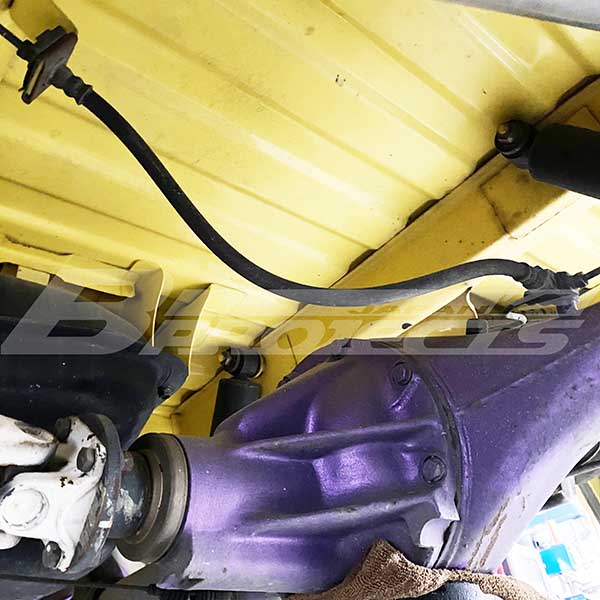 *Place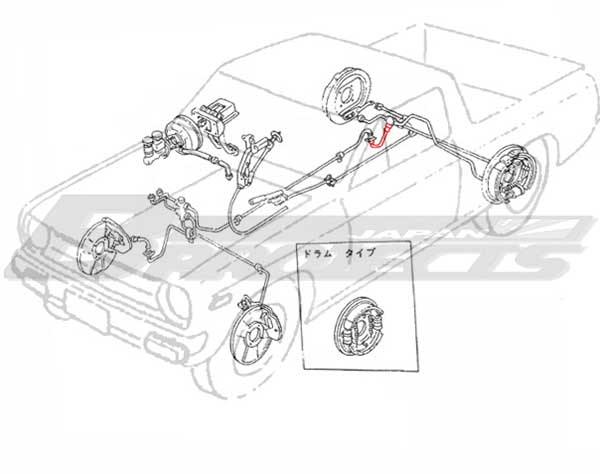 Brand(ma-ya-gyo):
MIYACO (http://www.miyaco-brake.co.jp/eng/)